I thought that I wasn't going to have much time to read this last week but I actually got a pretty good amount done! My favorite book by far was On the Come Up by Angie Thomas. THIS BOOK YA'LL. It was so good. I was the first person at the library to have this book on hold so I got to read it as soon as we got it in!! I was super excited to get my hands on this one. This book takes place after The Hate U Give (by the same author) and in the same universe but the characters are different. This book is about Bri and her dream to become a famous rapper. I really, really don't want to spoil anything since this is such a new book (and it's so good!) so I'm not going to say much. If you liked The Hate U Give then you will love this one too!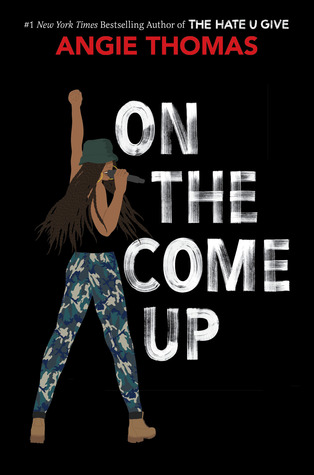 I also read a bunch more really great graphic novels last week too! In no particular order I read Pashmina by Nidhi Chanani, The Cobalt Prince by Mark Siegel, The Nameless City by Faith Erin Hicks, M.F.K. Book One by Nilah Magruder, Gamayun Tales Volume 1: The King of Birds by Alexander Utkin, and New Kid by Jerry Craft. I really enjoyed all of these graphic novels but I especially liked The King of Birds which is a book about Russian folklore. I have never read anything about Russian folklore so I really enjoyed learning about those myths. The artwork was very interesting too, in a good way!
One of the other books that I read last week was Always and Forever, Lara Jean by Jenny Han. This is the third and final book in the To All the Boys I've Loved Before trilogy and I gotta say I loved it! Although after reading three of these books you can kind of figure out what's going to happen before it does. The beginning is all honky dory and then there is a problem, they fight and break up and then it goes from there. As much as I like this series the plot is hella predictable. The characters BY FAR are my favorite thing about this series. I love Kitty and Peter and of course Margot and Lara Jean. I feel like I only liked this last book because I read the first two and loved all the characters already. I give it three out of five stars.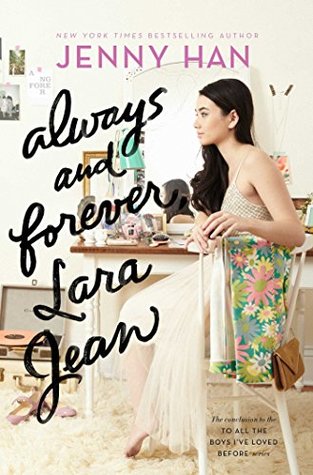 That's it for this week guys! I would love to know if you've read any of these books and what you think of them! Leave a comment below or come say hi on Twitter!