This week was a good week for reading for me! I got to read a bunch of really great new graphic novels that we got into the library as well as some manga and a YA book that I've been waiting to read ever since I read the first one! I just did a whole post of the new graphic novels that I've read so I'm not going to go to in-depth on those again. Anyway let's get to the books!
The first book that I want to talk about this week is P.S. I Still Love You by Jenny Han. I read the first book To All the Boys I've Loved Before a little while a go and I adored it. I really wanted to read the second book ASAP but our library didn't have it and no library in our WHOLE COUNTY had it either so I had to do something called and ILL. An ILL is an Inter-Library Loan which is where if all of the libraries in our county library system do not have the book that a patron wants we can send out a request to other libraries that are outside of our library system to see if they would be willing to send us the book. It's hit or miss if we can get a book this way but if the book is not super new OR not super old we can usually get it for someone. But it usually takes awhile for us to get them, sometimes up to a month! I got my books in about two-ish weeks and I was so excited when it came in! I read this over a few days and it was so good! I really love Laura Jean and I want to be her friend (although if I was her friend I would def be more like Chris than LJ). I'm very excited to read the third book in the trilogy but the library only has it as an e-book so it may take me awhile to get through it. I have it downloaded and I'm going to try and start reading it over the weekend. I'll let you guys know how it is!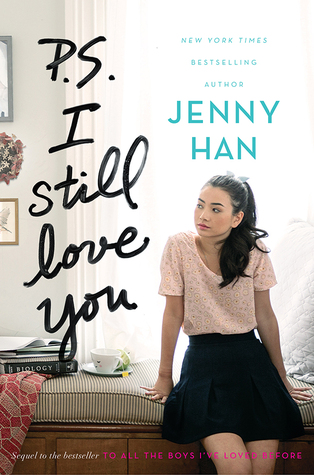 The next book that I really liked but also have some ~feelings~ about is New Erotica For Feminists: Satirical Fantasies of Love, Lust, and Equal Pay by Caitlin Kunkel, Brooke Preston, Fiona Taylor, & Carrie Wittmer. While I really liked this book it also made me a little sad. Because a lot of the things in here are so SIMPLE and as women we still don't have them. This is a book that I would recommend that you read slowly, over time not all at once like I did. I've included two pictures of some of the content inside. The book is split up into eight categories: New Everyday Erotica for Feminists, New Workplace Erotica for Feminists, New Sex and Dating Erotica for Feminists, New Literary Erotica for Feminists, New Pop Culture Erotica for Feminists, New Erotica for Feminists Who Are Parents, New Historical Erotica for Feminists, and 14 Ways to Make Our Fantasies a Reality. I really loved the New Literary Erotica section the best out of all of them. The Romeo and Juliet one is by far my favorite!
Super Chill: A Year of Living Anxiously by Adam Ellis. This is the last book that I want to talk about this week. I grabbed this book off of Amazon while it was on sale for like eight bucks and it was so worth it! I have been following Adam Ellis back when he worked at Buzzfeed and then on Facebook and Twitter so I was super excited when his book came out. The comics are pretty relatable and I really love his art style. If you are a fan of ~relatable~ comics then this one is for you!
Let me know in the comments down below what you guys are reading! I'm always looking for new suggestions of things to read. I hope you all have a great week coming up and come say hi on Twitter too!