I've been reading a lot of juvenile fiction lately and it got me thinking about what series' that I loved reading as a kid (I'm thinking like 10-15ish age). Here are the series that I loved/remember the most! I hope you enjoy reading about these as much as I loved reading them!
The one that pops into my mind first is The Chronicles of Narnia by C.S. Lewis. My parents read the first book in the series to me as a bedtime story when I was younger and I absolutely loved it! After the we read a few more of them I started to read on my own. I specifically remember reading The Horse and His Boy and really falling in love with that specific book.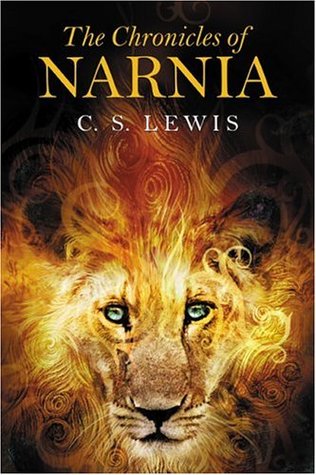 As a teen I really loved (and still love) the Earthsea series by Ursula K. Le Guin. The first book in the series, A Wizard of Earthsea, was a great book (the whole series is great though in my opinion). I feel like this is a great series if you were/are into Harry Potter or something similar to that.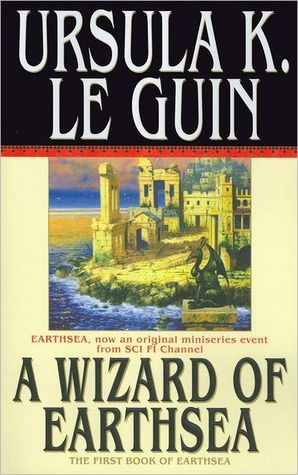 One author that I couldn't get enough of as a younger teen (and still love today) was Tamora Pierce. I read quite a few of her series' and they are some of my favorite memories of reading at that age. The Song of the Lioness series is fantastic! It is about Alanna who wants to be a knight but cannot be one because she is a girl. So she disguises herself as her twin Thom and calling herself Alan, enters into training to become a page. She also has a series called The Immortal Series which is all about Diane and her magical ability to speak to animals. I LOVED this series as a kid. There are lots of animals, a girl MC who has the BEST power (who doesn't want to talk to animals??!!), and so much ADVENTURE. (Two more series and then I will stop talking about Tamora Pierce – for now) The next series that I loved was the Beka Cooper series. This series comes before the Song of the Lioness series and is about Beka Cooper who is a rookie in the law enforcement agency called Provost's Dogs. She has a magical ability to hear very well. So well that she can even here the murmurs of the dead. Using this ability she learns of a plot going on in the Lower City that she and her trainers, Mattes and Clary, must try and stop. This is a fantastic series with lots of action and magic. (One more series and then I will move on, I swear) The last series that I loved is called the Protector of the Small series. This series is about Keladry who is the first girl to be able to train to be a knight! This is just a fantastic series about girl power and overcoming the odds. (Ok I'm done now!)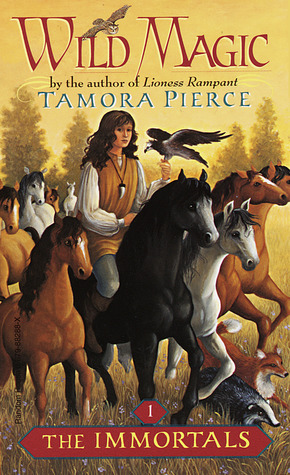 The last series that I am going to talk about is actually a trilogy. His Dark Materials is the series name for the Golden Compass books by Philip Pullman. I ABSOLUTELY LOVE these books. However, I was reading these books around the same time that they announced that they were being made into movies. The lovely people at the church that I went to tried to get these books banned in the local school branches because the trilogy talks about kids having their daemons (souls) forcibly removed from their bodies. So the churchy people didn't like that (they didn't like a lot of books that I liked to read as a child). But anyway back to the books. These books are about Lyra and her adventure to the cold ass North where so goes on the biggest and most bad ass adventure. I loved (and still love) this series. I recommend it to people all the time.
That is it for today! Please let me know what series that you loved as a child! If there are any that you think that I missed let me know! I still read a lot of juvenile and YA fiction so I will gladly get into another series (or twelve). Come say hi on Twitter as well!